Buddycloud is designed to integrate interactive communication features into your application. This software is not only a set of tools and libraries but also provides various services and a thriving community which enables you to incorporate peer-to-peer, group communication, and social messaging functionalities seamlessly into your app.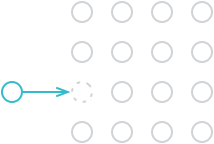 Features
The key features of Buddycloud include user-to-user messaging allowing for direct communication between users. This feature helps in building an interactive user base for your app. Furthermore, Buddyclcloud offers group chat functions which facilitate effective team discussions or larger conversations within the app itself.
Lastly, Buddycloud's social messaging component takes the interactivity up a notch. This innovative feature allows users to have wider discussions or share relevant information within a community-based platform. Moreover, being part of the Buddycloud's active community provides additional support in terms of tips and tricks in using the software effectively.
---
💻
With 0
GitHub stars
and the latest commit on the project looks .