ResourceSpace presents itself as a leading choice for managing digital assets using open-source software. It's completely free and offers a simplified, speedy solution for managing and organizing all types of digital assets, making it ideal for businesses of all sizes.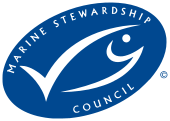 Features
The key features of ResourceSpace are where it truly shines. It supports an impressive range of file formats and treats everything from images to documents, audio files, and videos with the same level of detail and care. This ensures that all your files are neatly organized in one place rather than scattered across different platforms.
Another significant advantage of ResourceSpace lies in its powerful search engine. This feature allows users to quickly locate any file in their system easily, thanks to its comprehensive metadata support. Moreover, the system's intuitive design ensures that even those with minimal technical knowledge can use it effectively. Coupled with its robust sharing capabilities, ResourceSpace not only provides an excellent storage solution but also simplifies collaboration within teams.
---
❔
With no link to a GitHub repository in our database, it is hard to estimate the project viability. Here is a link to another repository:
https://www.resourcespace.com/svn