Kanboard is a comprehensive project management software that effectively implements the Kanban methodology, a technique initially designed by Toyota to enhance productivity. This software has been thoughtfully curated and aims to make project management seamless, efficient, and enjoyable.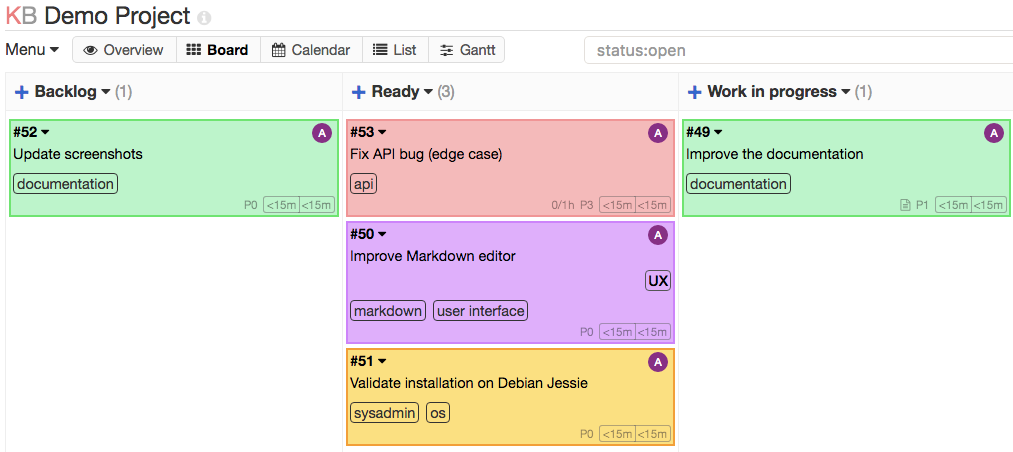 Features
Key features of Kanboard include its user-friendly interface that makes it fast and straightforward to navigate. The platform allows you to visualize your work in a clear and organized manner, thereby making it easier for you to limit your work in progress and achieve better efficiency. You can customize your boards according to your unique business activities, manage multiple boards where you can easily drag and drop tasks, and access reports and analytics.
With Kanboard, you have the luxury of accessing your work from anywhere using any modern browser. It offers a clear overview of all your tasks so that you stay on top of things. The platform also includes tools for searching and filtering tasks, providing a single dashboard view for all projects. Additional features include handling tasks, subtasks, attachments and comments as well as Swimlines, Gantt charts, among others.
---
❔
With no link to a GitHub repository in our database, it is hard to estimate the project viability.